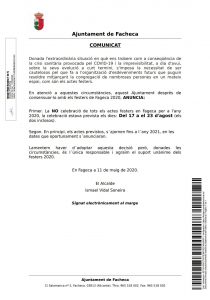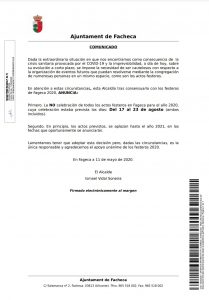 Good afternoon.
After meeting, by videoconference, with the festivities of 2020, we want to announce:
The Fageca 2020 Festival is suspended?
It is hard news but necessary for the moments we are living.
Thank you all for the good you are doing and encouragement that we will come back stronger and more hungry.
Both the Viu Fageca association and the partygoers and the City Council will try to do all those activities that the authorities allow us to do, always ensuring the safety of everyone.